06/08/2019
Irena Oliver - New Amethyst Star!
This is a truly proud moment for us to be able to announce that - another milestone has been achieved!  
IRENA OLIVER - NEW AMETHYST STAR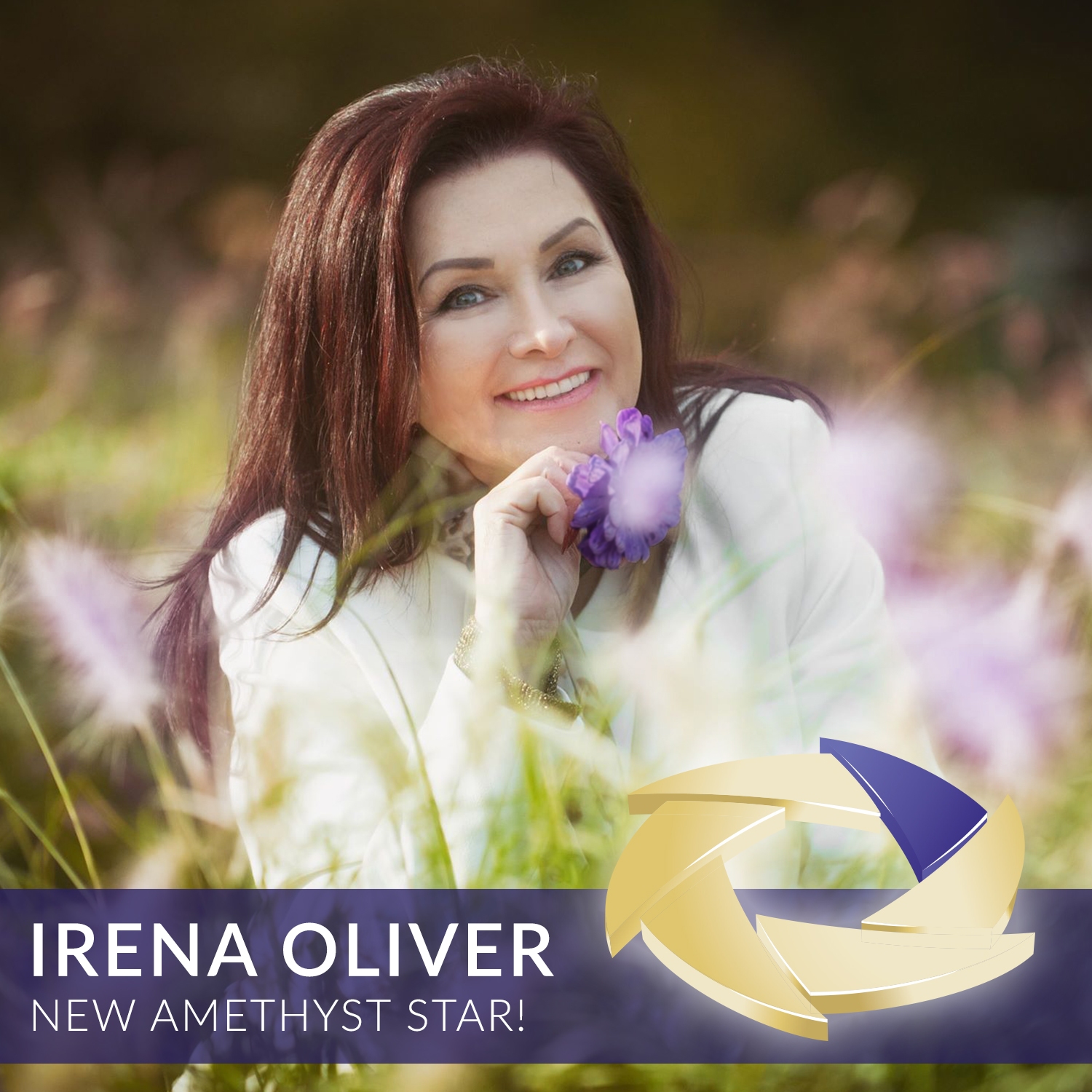 Pursuing excellence is not a one time job, it is a way of life and with this achievement, you have shown determination is one big quality every Leader needs to have!
Watching you do what you love and watching you make a difference in the lives of others is an incredible experience! 
You have inspired many to reach great heights of success, Irena! 
Congratulations for making it big and making us proud! 
May the success that has come your way today, lead you to a bigger achievement in the years to come!