12/02/2020
3rd October 2020 - save the date for the FM World UK National Conference!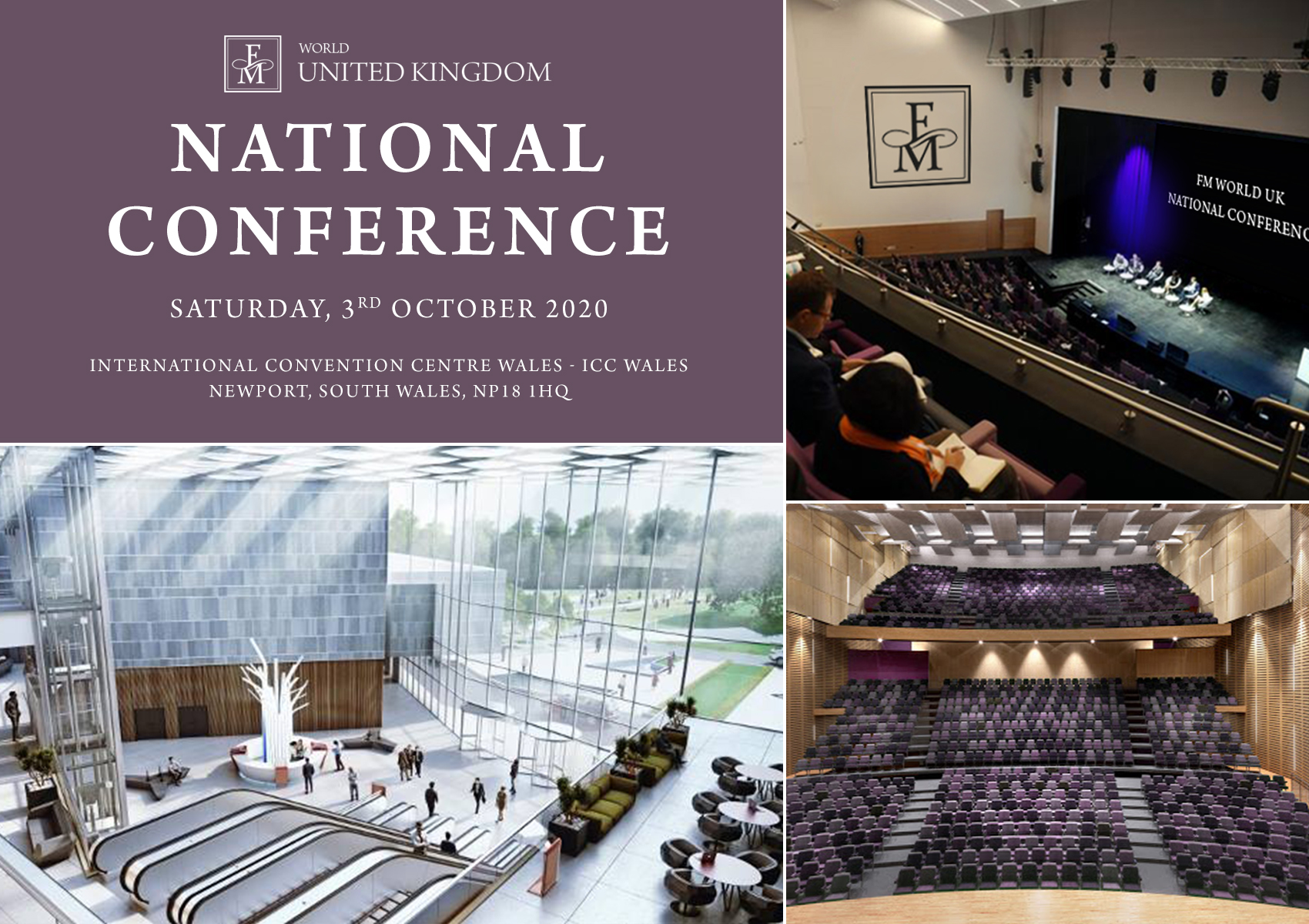 FM WORLD UK NATIONAL CONFERENCE
This year's National Conference will take place in a beautiful and modern venue in Newport Wales!
International Convention Centre Wales - ICC Wales
ICC Convention Centre, ICC Wales, Coldra Woods, Newport, South Wales, NP18 1HQ
____
SAVE THE DATE 
Start charging your batteries for this exceptional, very inspiring, motivational and full of surprises event! 
SATURDAY, 3rd OCTOBER 2020 
As it was in previous years, the event will start in the morning and will last until late afternoon. 
The limited space of 1500! 
There will also be a Gala Dinner in the evening! 
Tickets Go On Sale SOON (tickets for the Gala sold separately). Please follow the news section for further updates.

ACCOMMODATION WITHIN 5 MINUTES - check out the nearby hotels - HERE
VENUE CAR PARKING CHARGED at the below rate:
"0 - 5 hours £6
5 - 8 hours £9
8 - 12 hours £12
12 - 24 hours £24