07/07/2020
NEW JASPER STAR - Holly Hickford!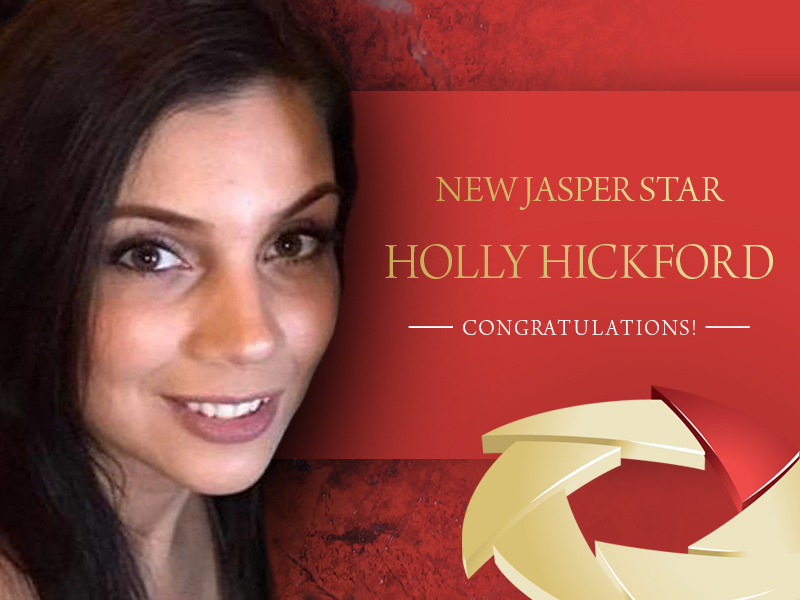 ____________________________
Incredible achievement in FM World UK. Another STAR has risen and shines throughout!
____ HOLLY HICKFORD ____
____ NEW JASPER STAR ____
The unstoppable Holly Hickford - just 9 months in the business and what a spectacular achievement!

A powerful woman juggling family and work. A mum of 3 with her youngest being just 1 year old, who after giving birth to the youngest decided she wasn't going to return to her corporate job in HR and wanted to be a stay at home mum. The upcoming Christmas made her think of earning some extra money, £200 perhaps, and that's why she joined FM World in October 2019.

It did not take long till she advanced to the Orchid Club. In her third month with FM World she reached Pearl Orchid and already started growing a team of over 100 people. She wasn't too much discouraged when told by family and friends that this might be just a seasonal business and it would get quiet from January for sure!

Against all odds she knew what she was doing, she saw the potential of FM World Business Opportunity and consistently continued to reach promotions and cash bonuses and before she knew it she had grown a team of over 4,000 people. She has qualified for the all-inclusive trip to Maldives and participates in the car programme.

Aside from all of the personal successes FM World has brought her already, she says helping thousands of other team members achieve their goals is the icing on the cake! Whether it is an extra £50 a month or being able to save towards a deposit for their dream home, even being a small part of their journey is an amazing feeling!

We could not be prouder to recognise her commitment and determination and announce her as the fastest Jasper Star in the history of the FM World around the globe! We know there is still a lot ahead of you and your family on your success path with FM World.